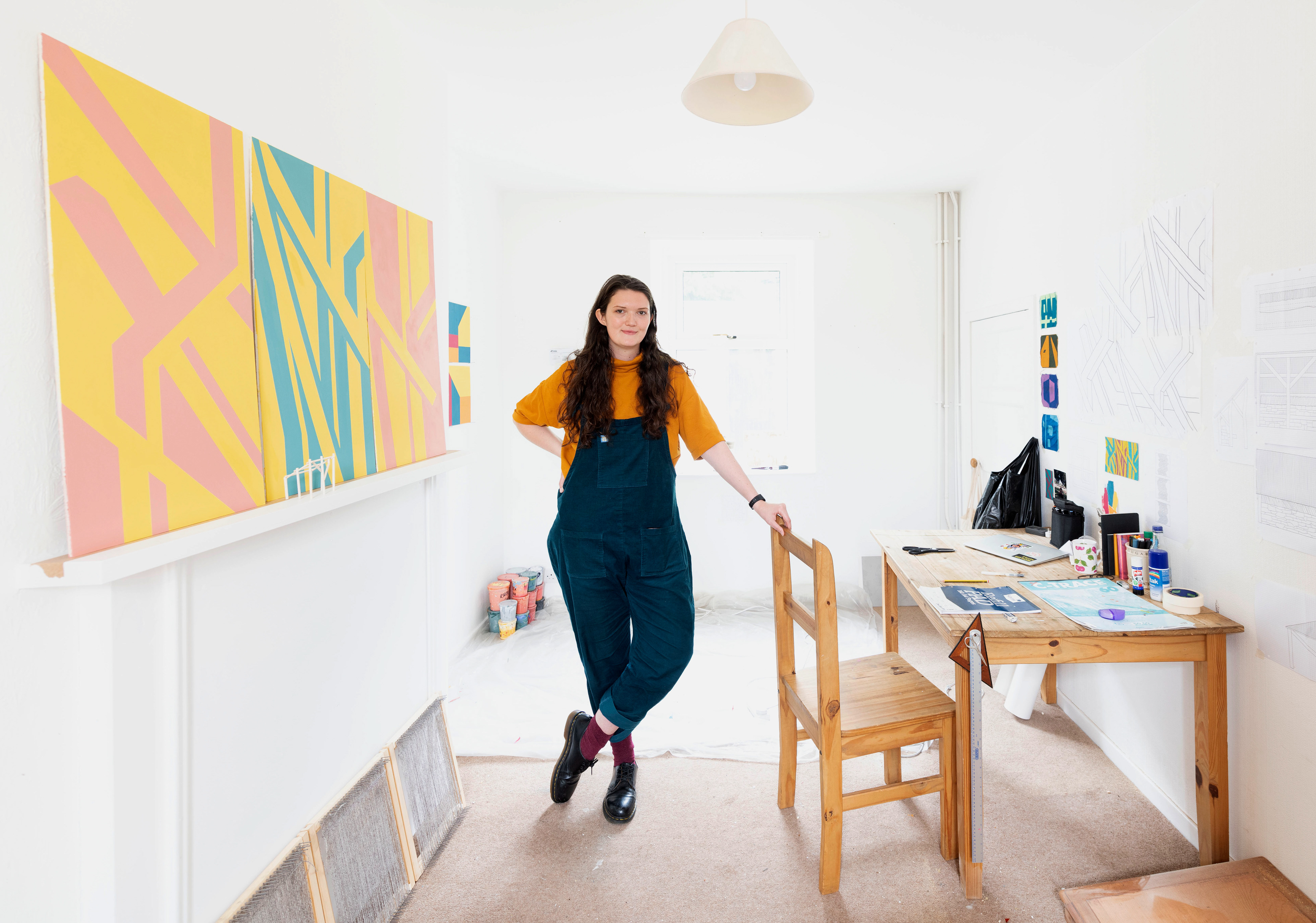 Photograph courtesy of John Paul Photography, taken in the artist's studio while in residence at the Glenfiddich Distillery.
I am a multi-disciplinary artist, living and working in Dundee. My artistic practice is formed by a combination of sculpture and fibre art, often blurring the lines between art, craft and design. Exploring cycles of production, consumption and waste, my work examines the role of the individual within these processes. Using second-hand clothes as a material, I delve into the dichotomy of the personal histories that we attach to clothing and their status as a throw-away commodity. 
I am forever enamoured with the handmade and the meditative processes of repetitive craft. By presenting craft in a gallery setting, the maker is brought to the forefront, highlighting the eradication of the individual within mass production. The hand of the artist is always present throughout my work, and the tactility of materials is of high importance. Every inch of the work has been handled by me, and the hours spent making are recorded in every stitch, every knot, every joint, every interwoven strand. My work is made primarily of reclaimed materials that long to be touched, and hold within them a history of touch.
Alongside my studio practice, I run workshops and participatory projects with adults and children, teaching textile techniques and encouraging the reuse of scrap materials. Sessions may involve participants working individually or collaboratively, always with a focus on play and experimentation. I strongly believe in the importance of creativity for positive mental health and wellbeing, and promote this through a variety of community led projects.