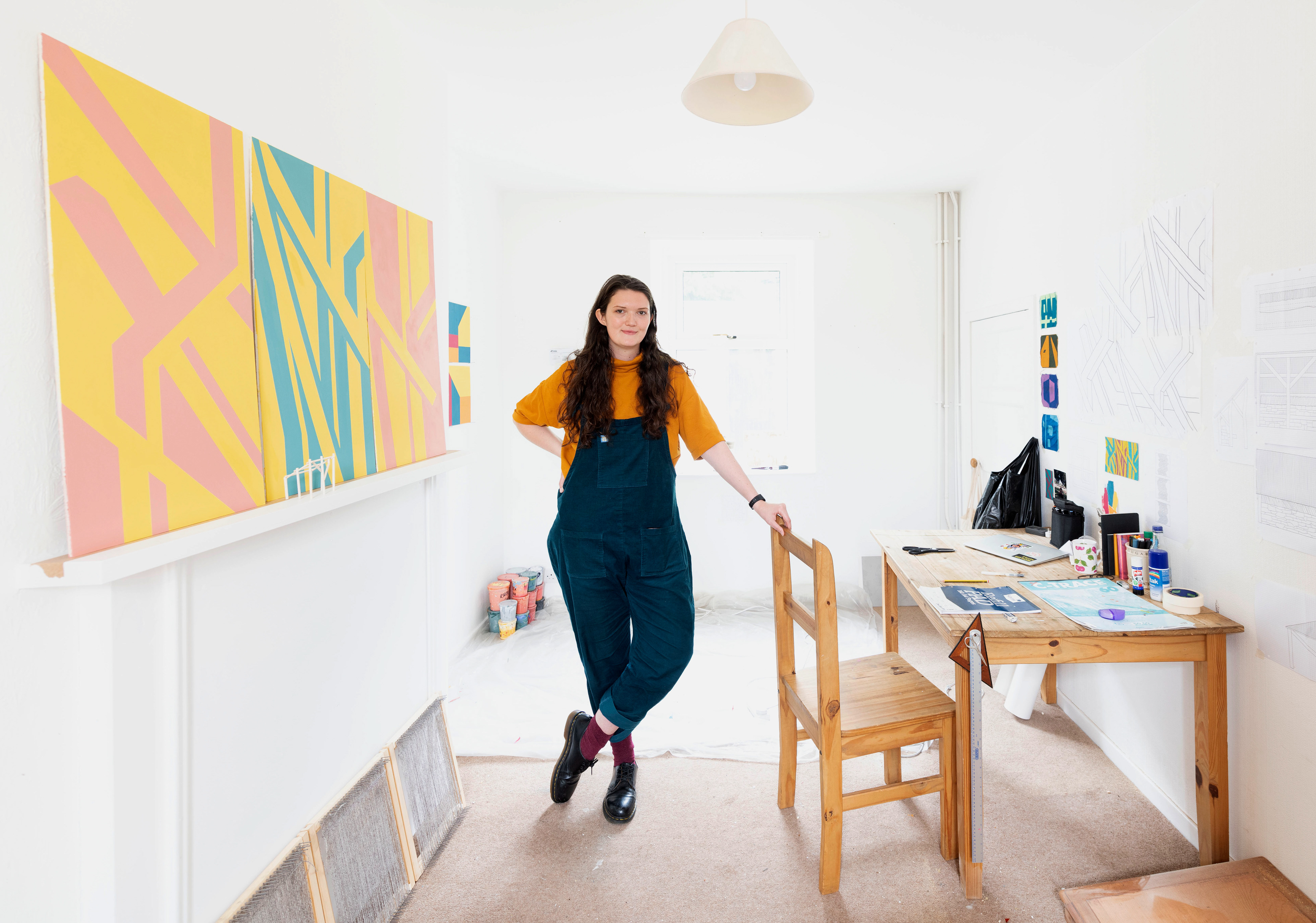 Photograph courtesy of John Paul Photography, taken in the artist's studio while in residence at the Glenfiddich Distillery.
Rhona Jack is a visual artist based in Dundee, Scotland. Her artistic practice is formed by a combination of sculpture, printmaking and fibre art, often blurring the lines between art, craft and design. Her practice generally evolves through repeated processes, it is slow and systematic, much of the meaning behind the work becoming clear through the creation of the work itself. In this way, her practice reflects on the process of making and working with raw materials, exploring its role in the human psyche and its impact on our built environment. 
Jack has a particular interest in industrialisation and the subsequent death of industries, exploring the role of the individual within them at the point where tradition and craftsmanship intersect with mass production. She is fascinated by the correlation between the machines of industry and the buildings that house them, linking the two through deeply involved craftsmanship and design. These ideas inform her sculptural works, which tend to take the form of fully functioning machines and usable pieces of design. Her print works are often based on plans and patterns for the larger sculptural works, presenting process as an artwork in itself, as interesting as the final result. Combining these with bold geometric shapes derived from architectural forms, she creates motifs to represent industry. 
Rhona Jack graduated with a First Class BAHons in Fine Art from Duncan of Jordanstone College of Art and Design in 2017. At her degree show she was awarded the Alastair Smart Memorial Prize for sculpture, and was selected to take part in the Hospitalfield Graduate Residency and Big Cat Textiles Graduate Masterclass. She was also shortlisted for the Artists' Collecting Society Studio Prize and Visual Arts Scotland Graduate Showcase. In 2018 she took part in the Royal Scottish Academy New Contemporaries exhibition, where she was awarded the Glasgow Print Studio Award and Glenfiddich Residency Award, which she undertook between May and August 2018.